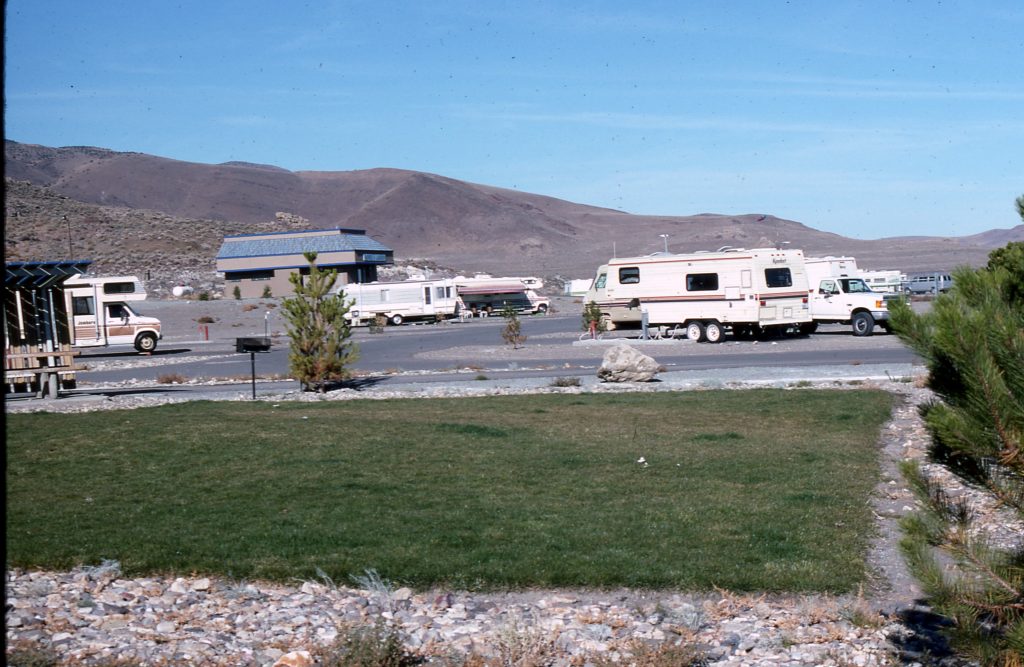 There are many options for lodging around Reno and Pyramid Lake. Many anglers choose to stay at the lake and camp. Pyramid can be a really fun place to combine fishing and camping together. There are a few things to know when you are deciding where you will stay on your next fishing trip to Pyramid Lake. 
At the Lake
Pyramid Lake RV Park – Situated in the town of Sutcliff on the shores of Pyramid Lake. The RV Park offers full hook-ups including power and water. There also is a common bath and shower building that also has a laundry mat. Reservations should be made well in advance due to limited space. Daily, weekly, and monthly rates are available. 
Campground Manager – Jerry Davis Cellphone number is 775.304.5398 (for reservations)
Camping on the Reservation beaches – Camping is allowed at all open areas at Pyramid Lake. This means dry camping lakeside. This option offers the flexibility to stay where you would like to fish. There are several beaches with permanent Toilets and trash removal as well. Fires are usually allowed on beaches in some type of a homemade firepit. Daily and three-day permits are available.
See the Permits page on the site to purchase a dry camping permit. 
We advise campers to keep an eye on the weather forecast before deciding to come camping. Most of the fishing season is in the winter months and the weather can be brutal. A tent type of structure can be dangerous for those who are not prepared for cold and windy weather. A hard sided camper is always going to be a better idea.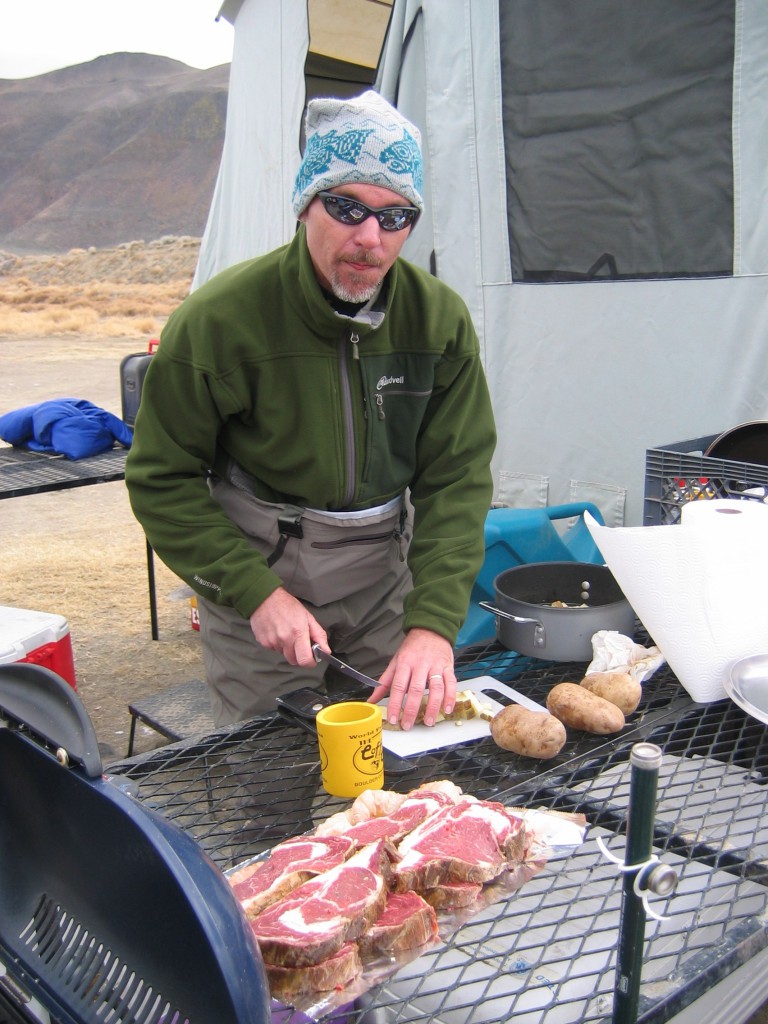 If you are camping on the reservation keep in mind that there are hardly any facilities nearby. Plan on bringing your own food for your trip and plan to pack out all of your garbage.