Group Outings - We Do This Very Well
Pyramid Lake is maybe the best fly-fishing location in the world to have a group setting. The big expansive beaches and easy access are perfect for 8-12 or more anglers to get together and fish. We have designed many different group outings programs over the past 20 years including: Fly Club Outings, Bachelor parties, family gatherings, public clinics, and corporate events. Not only are we really good at throwing a fishing party at the lake, but we also have the equipment to make it happen. The word guide does not tell the full story as our guides double as hosts, instructors, and chefs on a daily basis at the lake.
Our group outings program has a long history dating back to the original Reno Fly Shop days. It was designed around Rob Anderson's hosted programs at several private waters in the early 2000's. Pyramid Lake is a great place to have group events, but it can also be a tough place to pull it off due to time of year and weather. Over the years we have developed our current program to keep anglers comfortable even on the coldest days. Early morning coffee and hot lunches that sometimes include homemade soups are a huge part of the comfort process. Easy to use equipment for beginners or weekend anglers, comfortable fishing platforms and a staff that works very well together makes it all come together like a well-oiled machine. 
Several times a season we offer public outings with specific dates. These outings are geared towards specific techniques associated with different times of year and conditions. These Outings are some of the most popular offerings we have each season and sell out extremely fast. They are all first come first served and require full payment at time of booking.
All of our group outings can be booked as a private offering. This allows you to set the dates and choose the size of the group. Our group rates start at an 8-person minimum. Gear including waders and rods can also be included. We can also set up any outing – clinic style to incorporate more of a learning atmosphere.
Float Tube/Pontoon Boat Outings
In the early fall and again in late spring, the fishing at Pyramid Lake requires a different approach. The revival of the Pilot Peak Strain of Lahontan Cutthroat Trout has helped change the way we fish the lake. They have lengthened our season and made being able to effectively fish from the lake important. Our float tube outings and clinics target huge fish during a time of year that requires us to get into deeper water.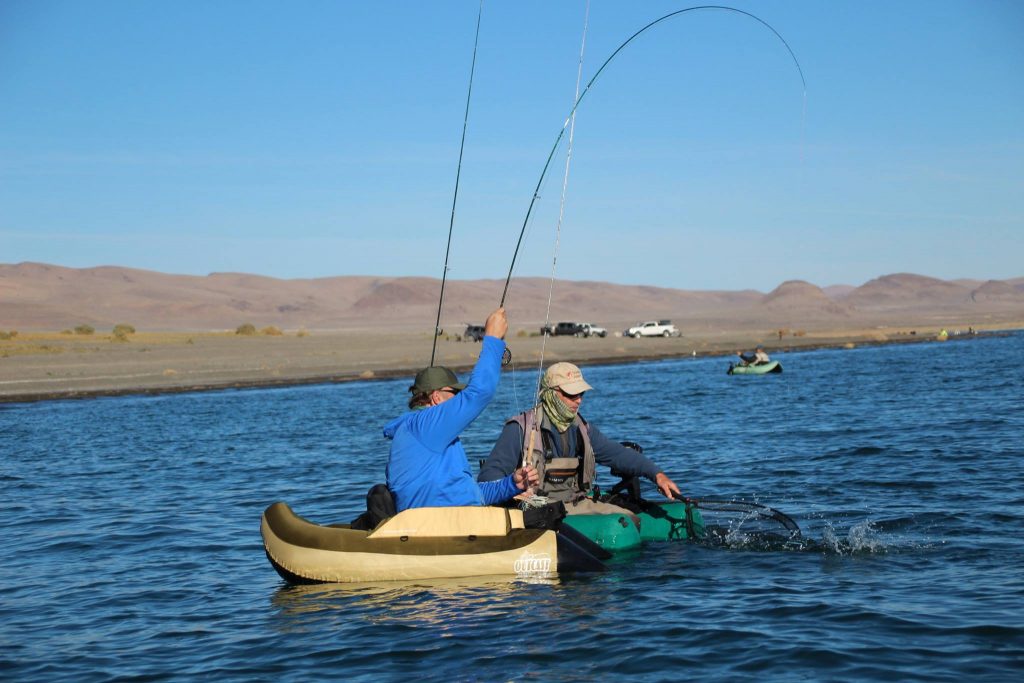 2023-24 New Dates for Float Tube/Pontoon Boat Outings
October 6-8 2023
October 13-15 2023
June 7-9 2024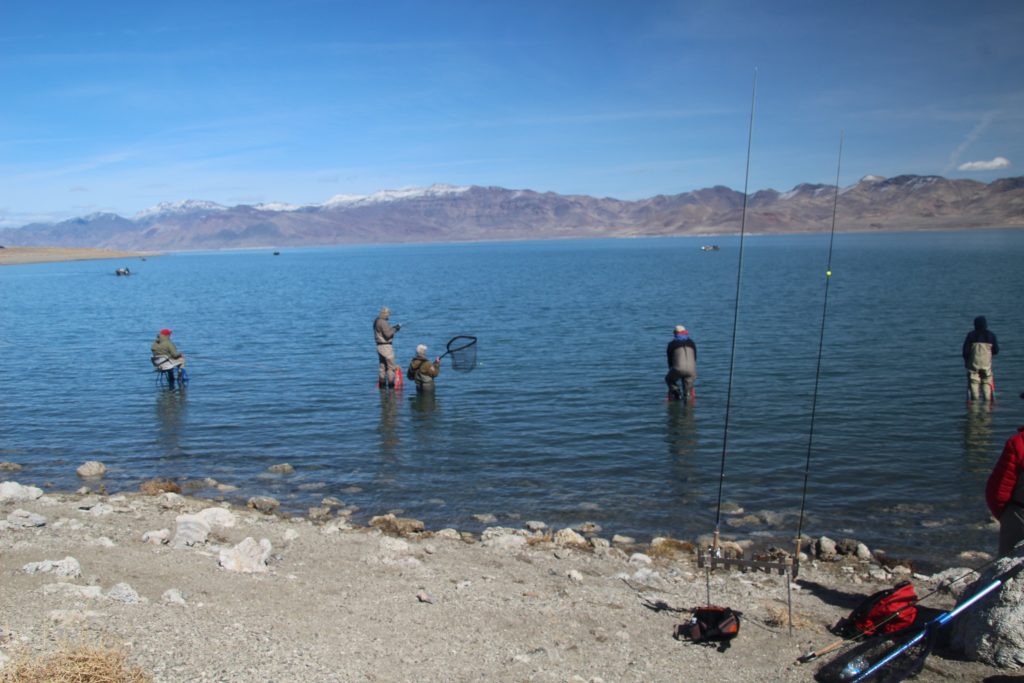 The backbone of our program and easily our most popular, especially for private groups. We do more than 30 of these outings each season. These trips can be done all season long. A very affordable way to throw a private party or to get instruction from our guide staff. The food is amazing, the best gear is offered and the knowledge of our staff and work they put in to make these trips successful is unparalleled.
2022-23  New Dates for Shore/Ladder Outings
November 18-19 2023
April  20-21 2024
These one- and two-day events are structured to help beginning Pyramid anglers learn the ropes.  There is nothing like on the water training where at the same time we teach all the things necessary for anglers to head back out to the lake with more confidence and a larger skill set. Learn how to rig up, casting techniques, use proper gear and what files to use are all part of our very extensive program on fly fishing Pyramid Lake. 
We have several different educational clinics throughout the season that take away the same format as our outings but are more geared toward learning. These specific offerings are geared around learning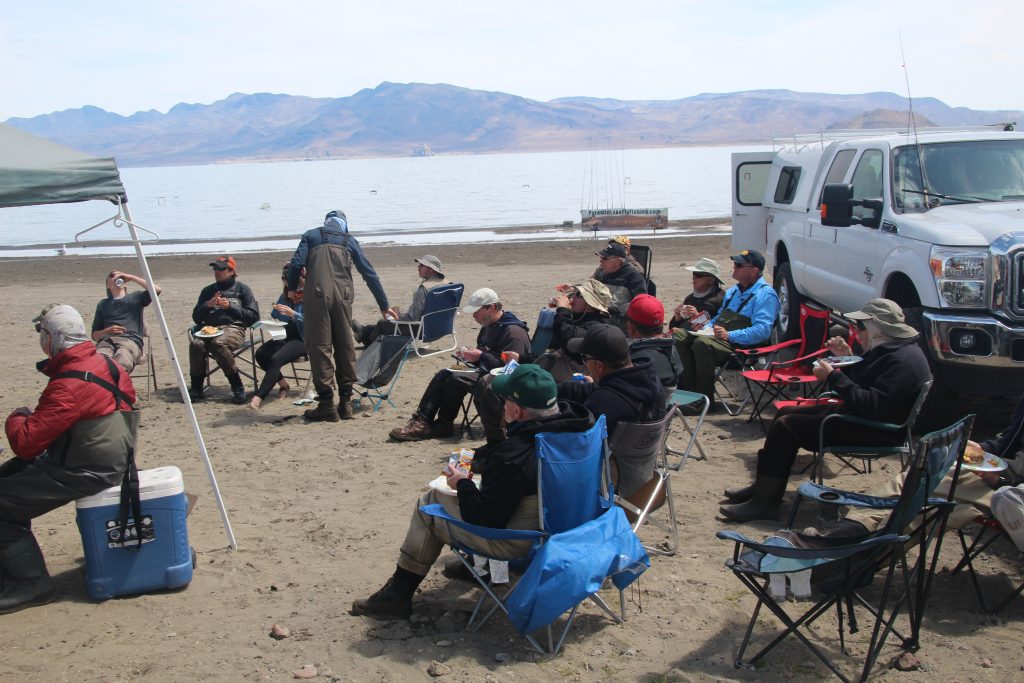 2022-23  New Dates for Beginner Clinics
November 11-12 2023
February 17-18 2024
ro*@bu******************.com